Fresh New Paintings @ the Children's Hospital!
Mar 04, 2020
Hey guys,

I'm thrilled to tell you some exciting news! My newest and largest collector is the Children's Hospital Colorado. Just in time for their Grand Opening of the expansion in Broomfield, CO, the hospital purchased SIX works of art. Hooray!

I'm so thrilled that my joyful, colorful dogs will be greeting visitors and patients from the walls of this very special facility.

Here's some photos from our installation day. The Interiors Team and Installation Crew is top notch! I was impressed with how smoothly it went!
.
These four framed stretched-canvas prints are on the Main floor, in the hallway connecting the Emergency Room and the Main Entrance.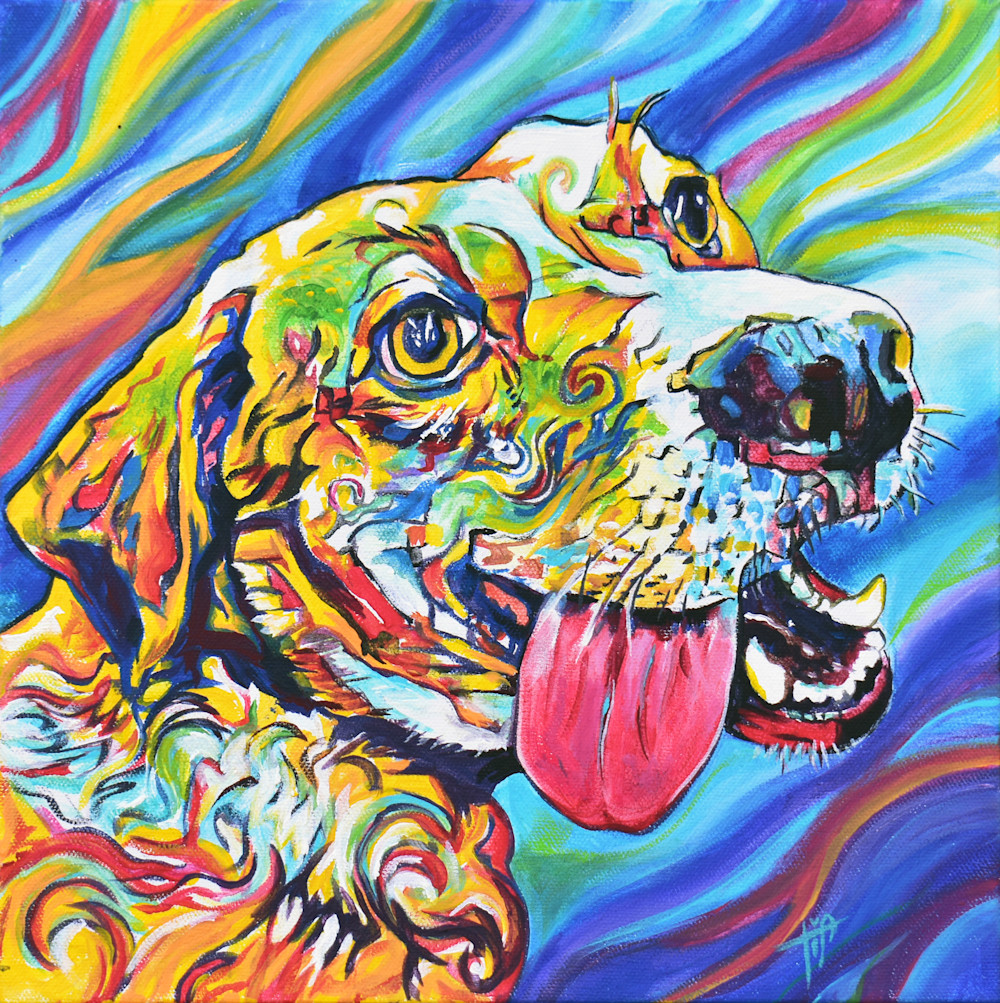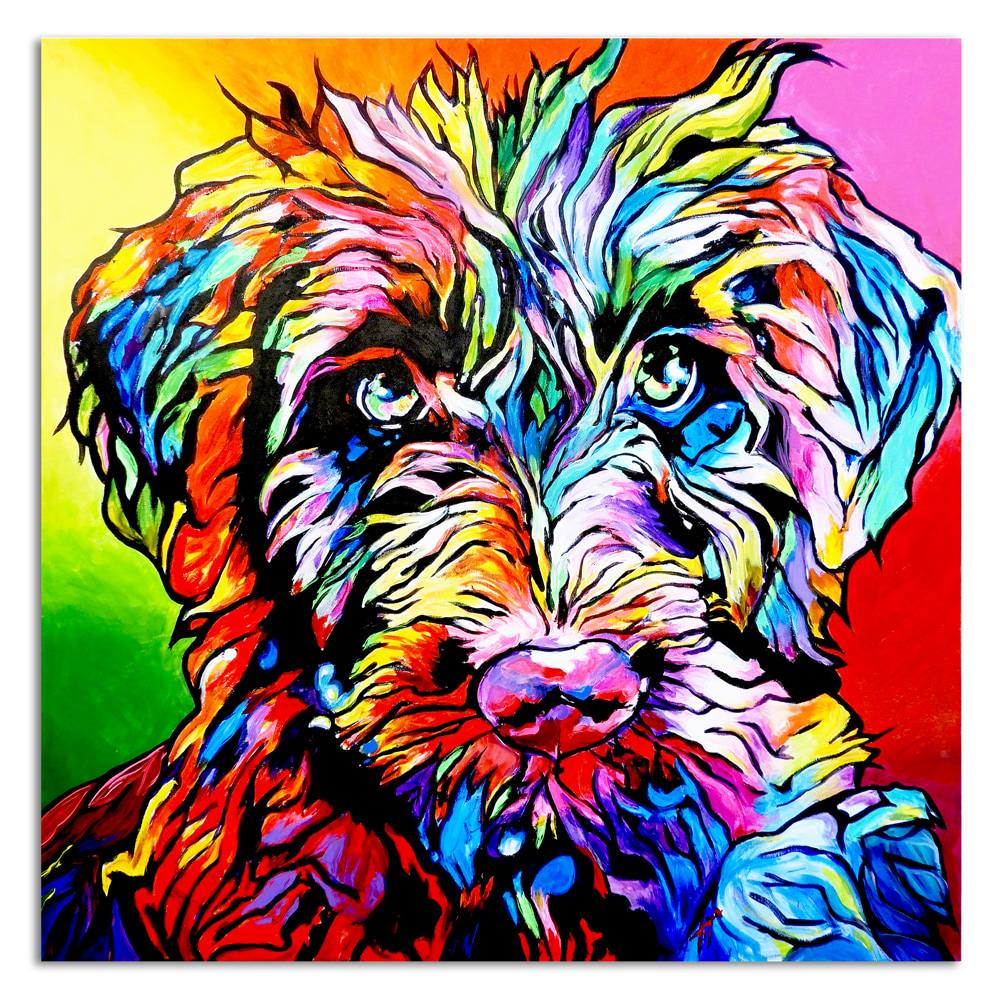 'Melissa's Almond' 'Grover'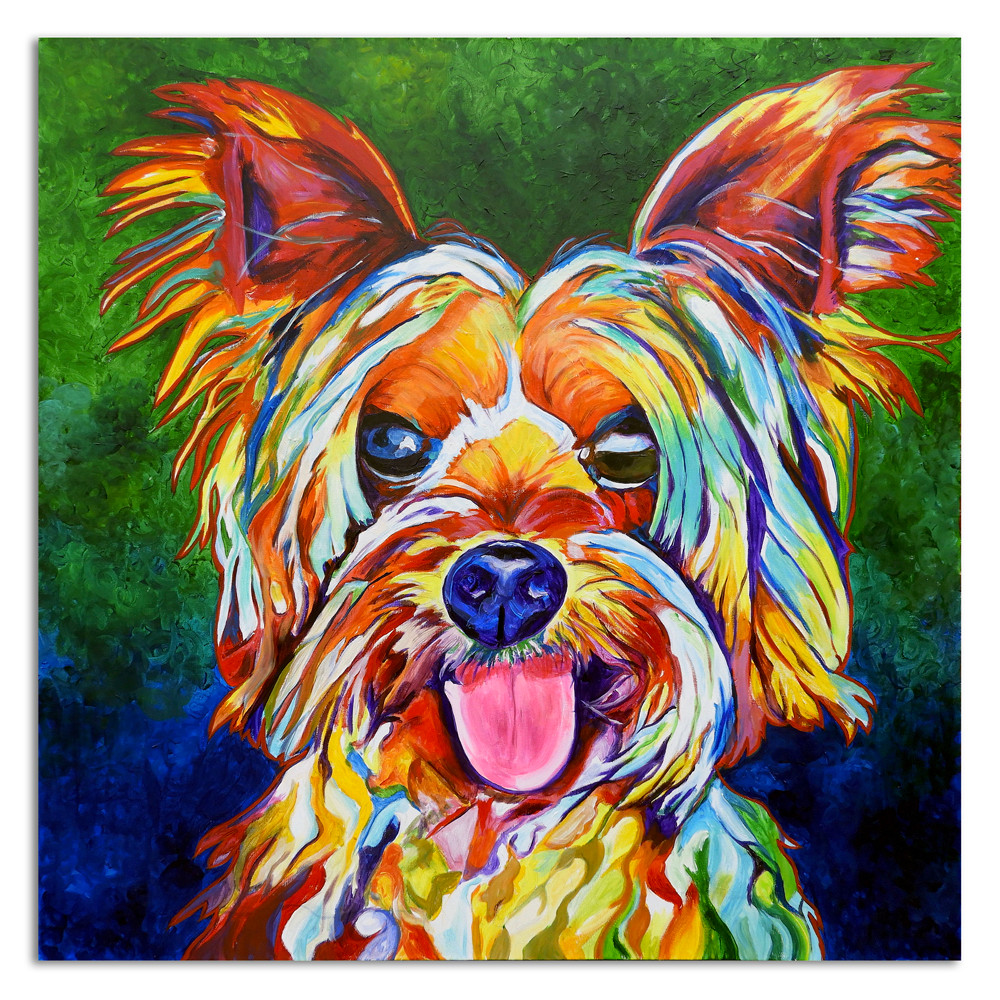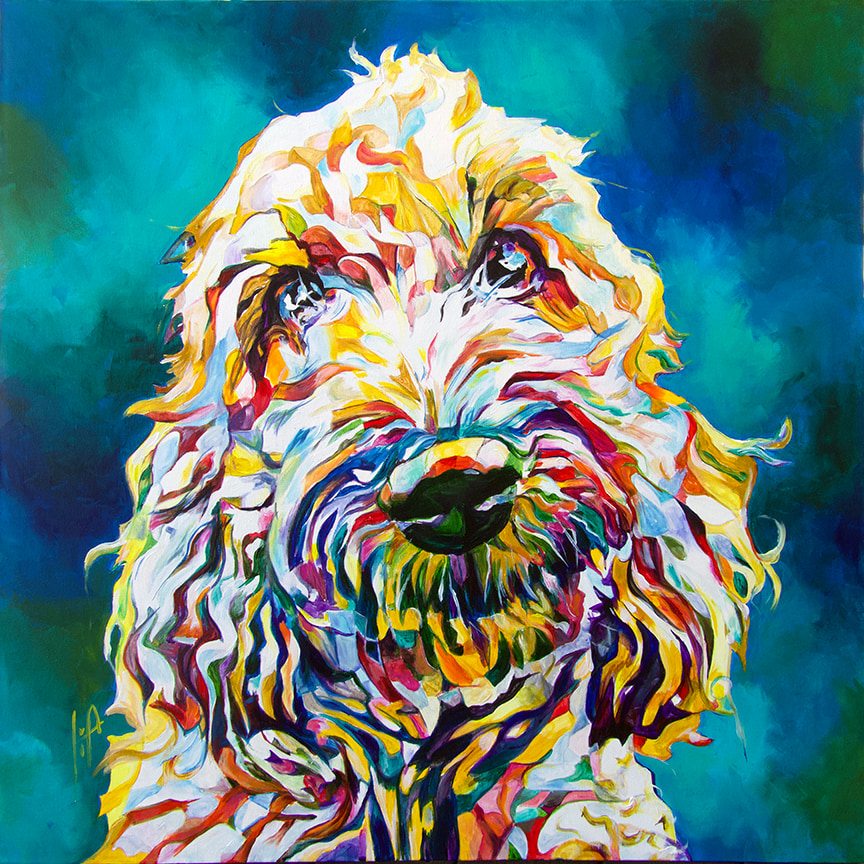 'Rocco' 'Janna's Kina'
---
These two Original Paintings were painted especially for the Children's Hospital. They are located on the 5th floor Cancer & Blood Disorder Department. 'Bungee Waits for the Bus' (left) and 'Bungee and Oliver' (right). Here's some installation photos:
.
A closer look: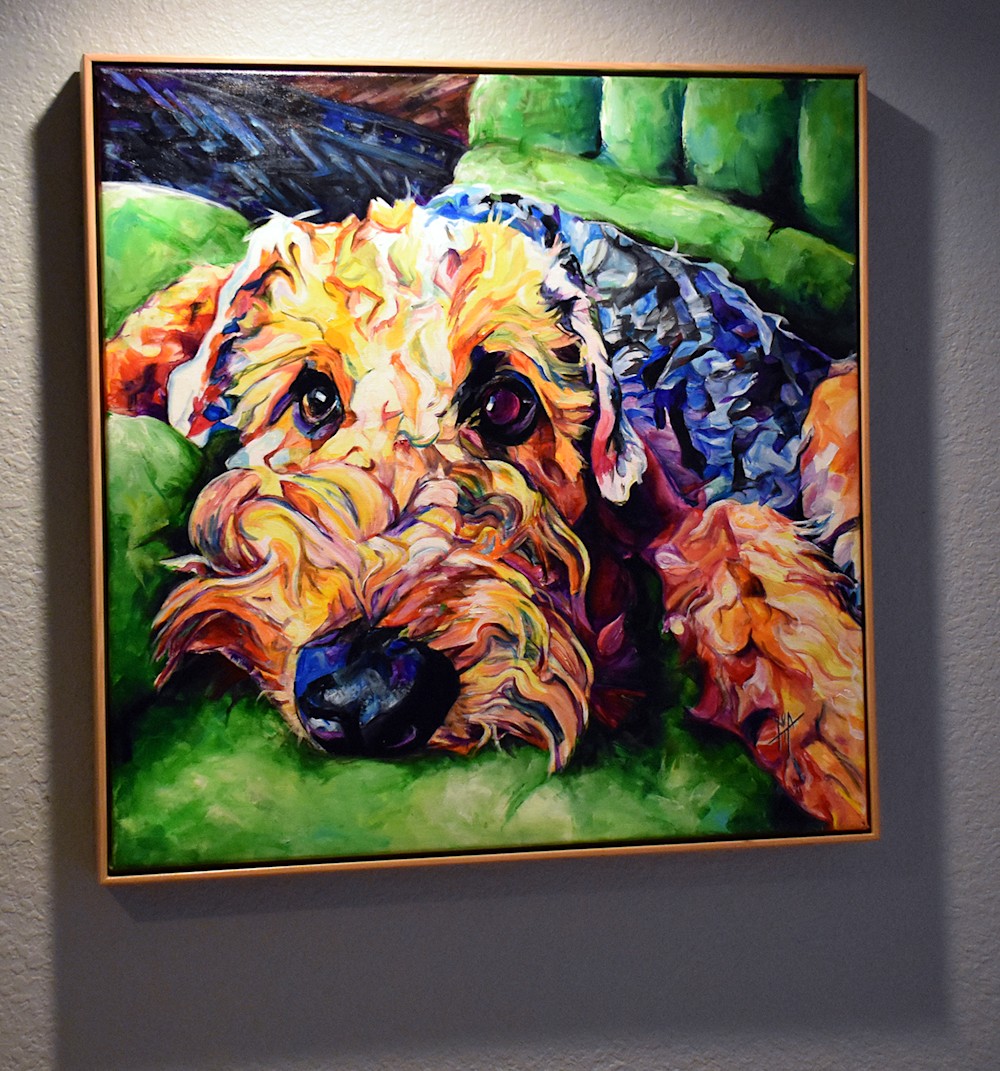 'Bungee Waits for the Bus'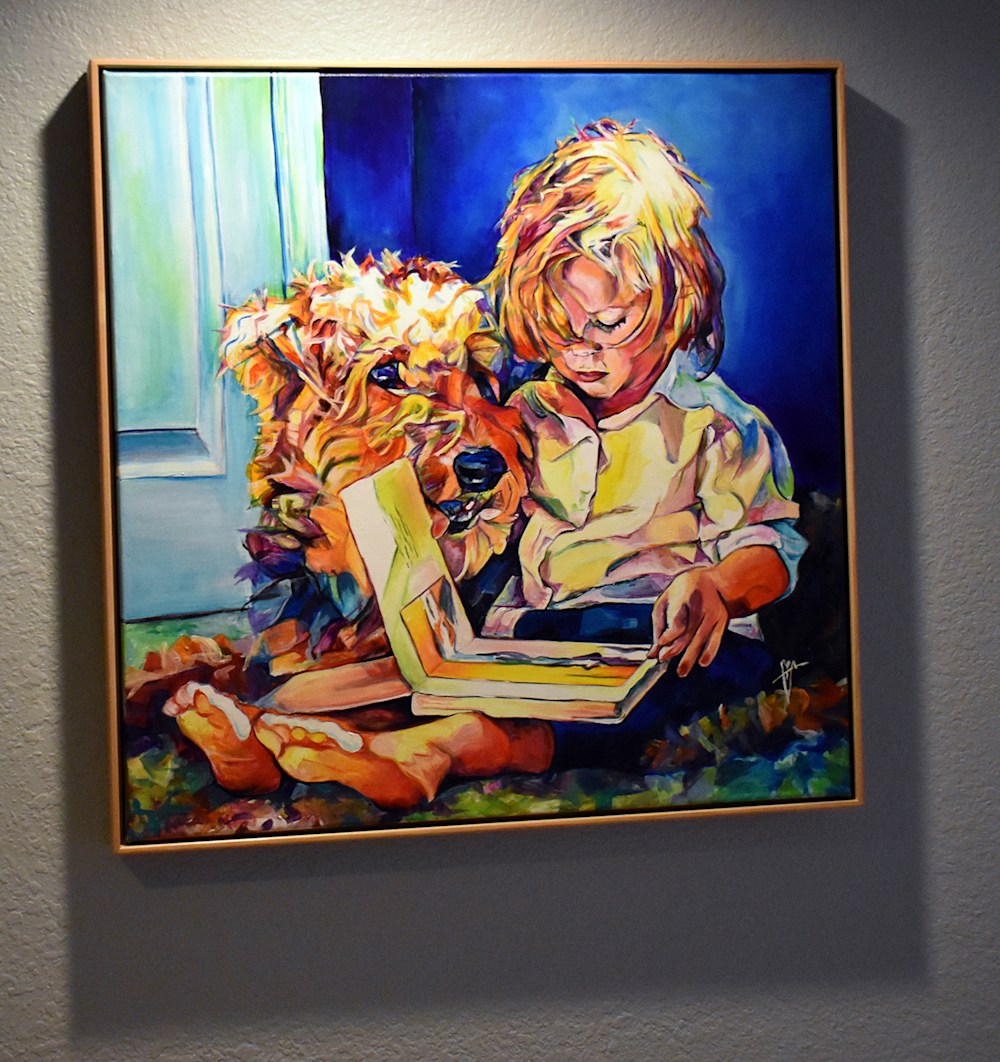 'Oliver and Bungee'

*Limited Edition prints of these works will soon be available.