What is your favorite sweet treat?
Jun 08, 2019
I have just 3 questions for you:
1. What do you do to relax?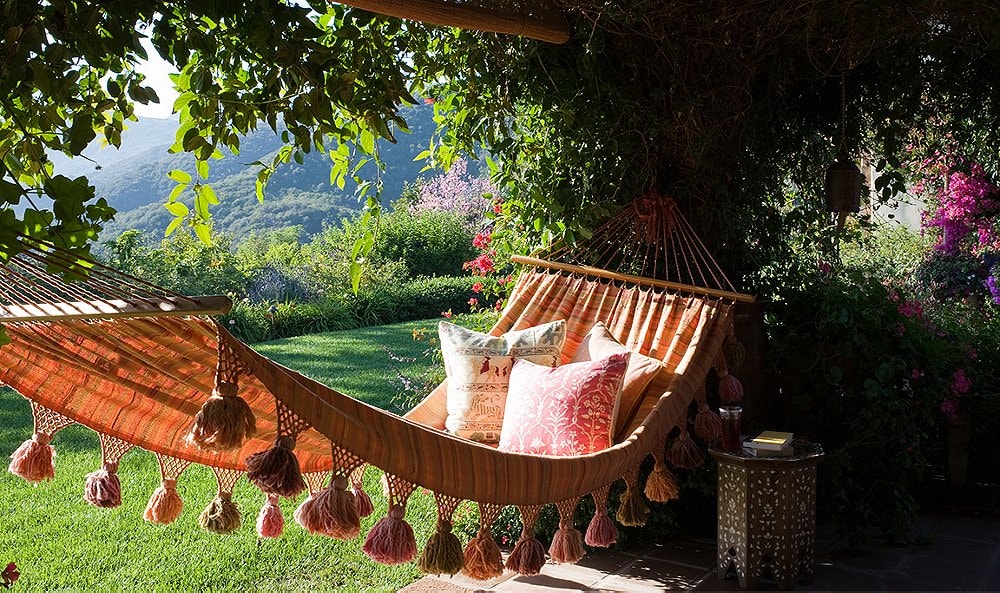 I love swinging in a hammock, especially with a good book and one of my cats curled up next to me. It's one of my favorite summer past times.

It's important to find time to unwind.

At work, I love it when I've gotten all the paperwork finished, all the bills paid and I can finally sit down at my drafting table and paint something fun and colorful. Painting gives me a sense of peace like nothing else. It is my meditation and re-energizes my soul.

We all know how demanding life can be. With all of the hustle and bustle, life can be so busy. Stress can wreak havok on our inner peace and even our health. It's important that we are intentional about relaxing, meditating or just taking a few minutes to just breathe. Finding way to enjoy, things to see and meditate on, is a great way to find inner peace and help rejuvinate our lives.
How do you like to relax?
2. What is your favorite Sweet Treat?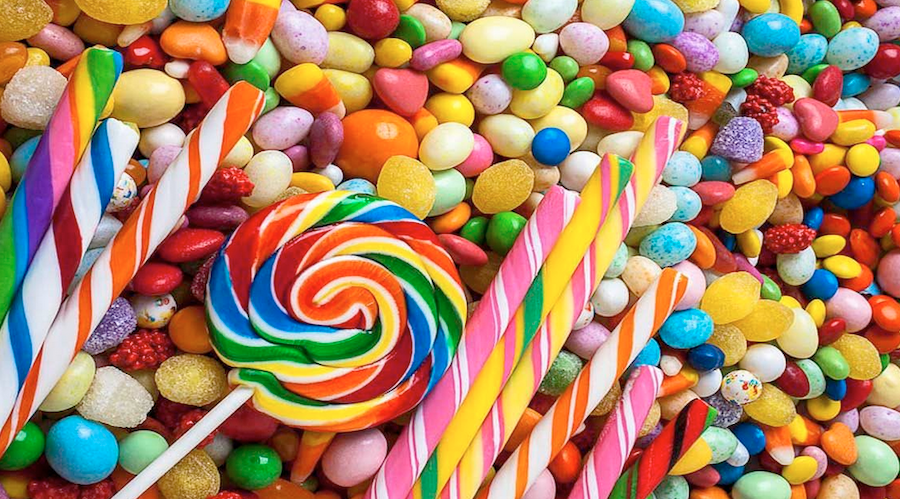 Not sure about you, but I definitely have a sweet tooth. I am pretty good about eating healthy, MOST of the time. I love fresh local produce and a well balanced menu. (I don't love to cook, but I sure love it when someone prepares a delicious, healthy meal for me). But something about a little sweet treat, just because, that gives me unbridled, childlike joy.

A colorful, little, sweet treat makes me giddy iike a kid.

There are so many wonderful, bright colors and varieties that candy is made into. My favorites would have to be those old fashioned candy sticks you can still get at Cracker Barrel, and of course, ANYTHING CHOCOLATE!

Sometimes a treat is a sweet gift to yourself. Have you ever just bought something because it makes you happy? I think we need to embrace treating ourselves sometimes. I know I work hard a lot - it's nice to recognize this and use that hard earned cash to buy something that moves me or gives me joy.
FYI: Art is a wonderful treat that lasts a lot longer than candy.

How do you give yourself something sweet?
3. What do you love about your home?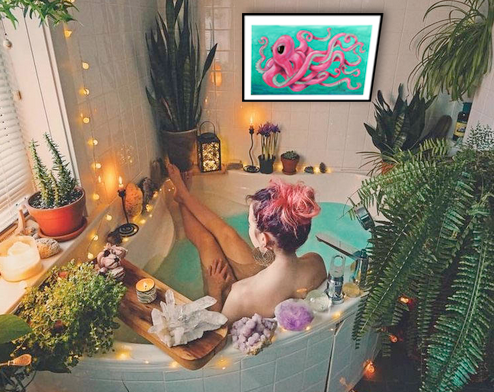 I spend a lot of time at home, primarily because that's where my studio is located. In order for it to be an ideal place to spend time, I fill it with some of my favorite things.

What are some of your favorite things in your home?

I love house plants; it's an important decoration for our home, as I love the way plants give a feeling of wildness inside. It's great to enjoy blooms and the natural cool greenness as well as the benefit of extra oxygen from house plants.

I also own great original artwork and framed art prints from my favorite artists. I have picked up some incredible pieces over the years. They give me, my family and visitors pause, wonder and happiness to view. As I have matured, I realize what a treat it is to buy art and get to enjoy it at home.

Do you own original art? Do you want to become a collector?

I am encouraging you to consider this great treat. Buying art for yourself and home adds uniqueness, joy and color to an otherwise drab or unexciting space. Coming home to see a favorite painting every day is a completely different experience than walking past it in a gallery. Becomng an art collector gives you the gift to live with your art and let it seep into the soul of your home.

Have I encouraged you to consider owning art? I can help you with that
---
I have some exciting NEWS!!!
I am currently developing a brand new identity for my business. It truly emcompasses who I am as an artist and also, what I want to offer to you, my collectors. I can't wait to share this with you!!
I am still ironing out some important details for that. Check out What's Ahead... on my website, for some announcements about this very soon.
All I can say is the focus of this NEW Identity is:
Slow Down, take it in. Treat yourself to the richness of life.
It's Slow Colorful.
Please, take the time to comment. I'd love to hear from you.

Thanks.