Keep On Truckin'
Jun 12, 2020
Howdy folks! Raise your hand if you're over this madness? It's hard to even get a grasp of the real facts and accurate data around it all but we're fortunate to see a lowering of COVID-19 cases on a daily basis here in Colorado, and some things are beginning to open back up, cautiously.
As spring rolls into summer, I find myself a bit melancholy about the abrupt ending of the ski season. After agonizing about the cost, we finally got ski passes this past year. Oh, the irony!
Have you had any disappointing losses like this? Comment and let me know.

I have had ample time in the studio, and that has been good. Especially because I can put on my headphones and get a little escape from my lovely family, who has been together way too much.
Relate at all?

Through all this, I've realized that the easiest way to cope is to just keep on trucking' with goals and visions for the future and hope for the best...
Hoping you all have found a way to cope as well, and that you and your family are healthy.
---
Happy to Announce that the Auction for Sister Carmen Community Center (see below) was a great success. I was able to see the original artwork and a print, and with the proceeds, went shopping for the Food Bank! $480 worth of diapers, wipes, formula and other baby needs! Woo! Hoo! Art Wins again!!!
---

2 More days left: Art Auction
"Whip It" is a 12" x 36" painting on canvas of a Whippet breed dog but with a twist. There is a suspended energy dome hat above this demure pooch, straight from the 1980s hit "Whip It Good" by Alt band DEVO. They were fun!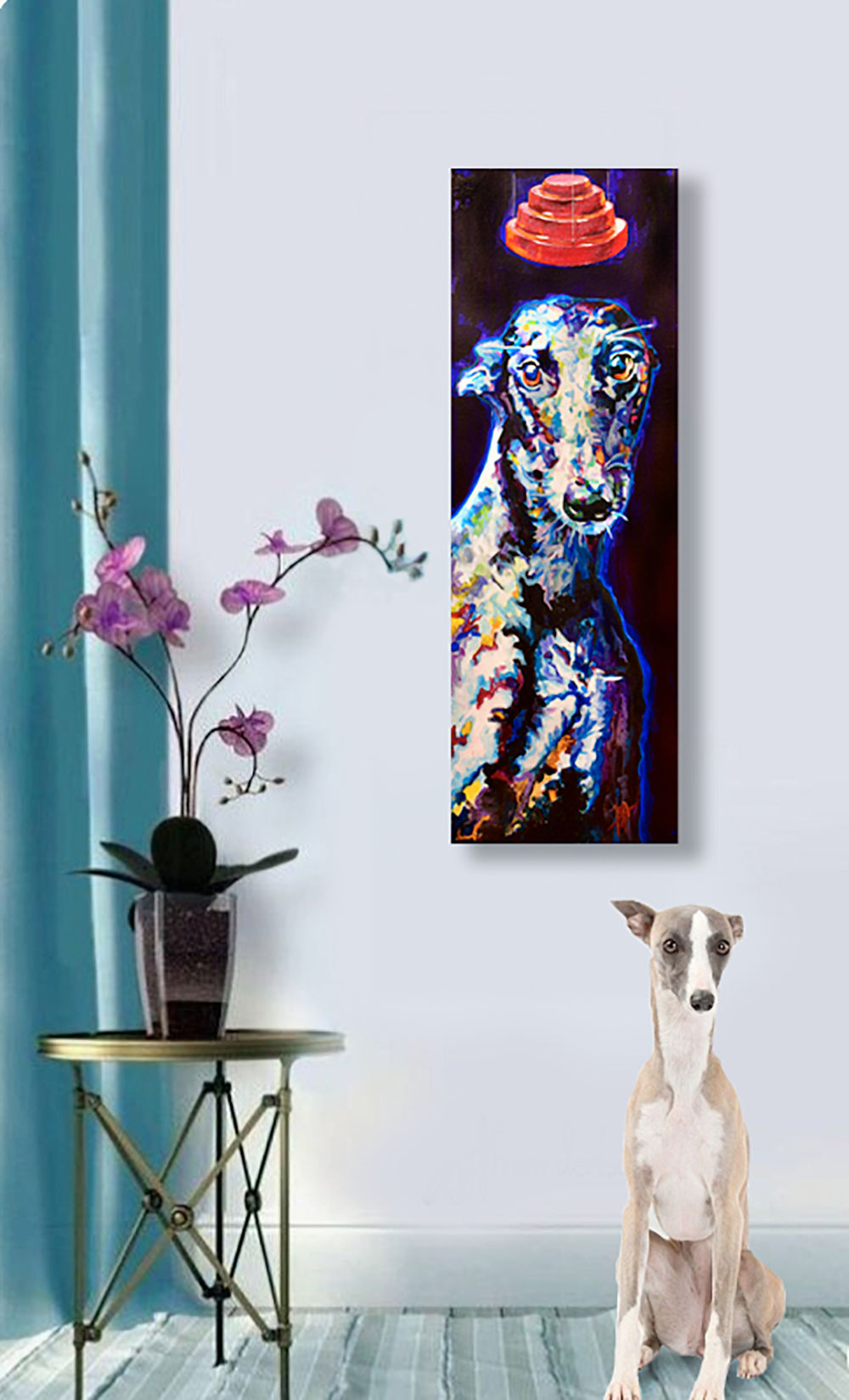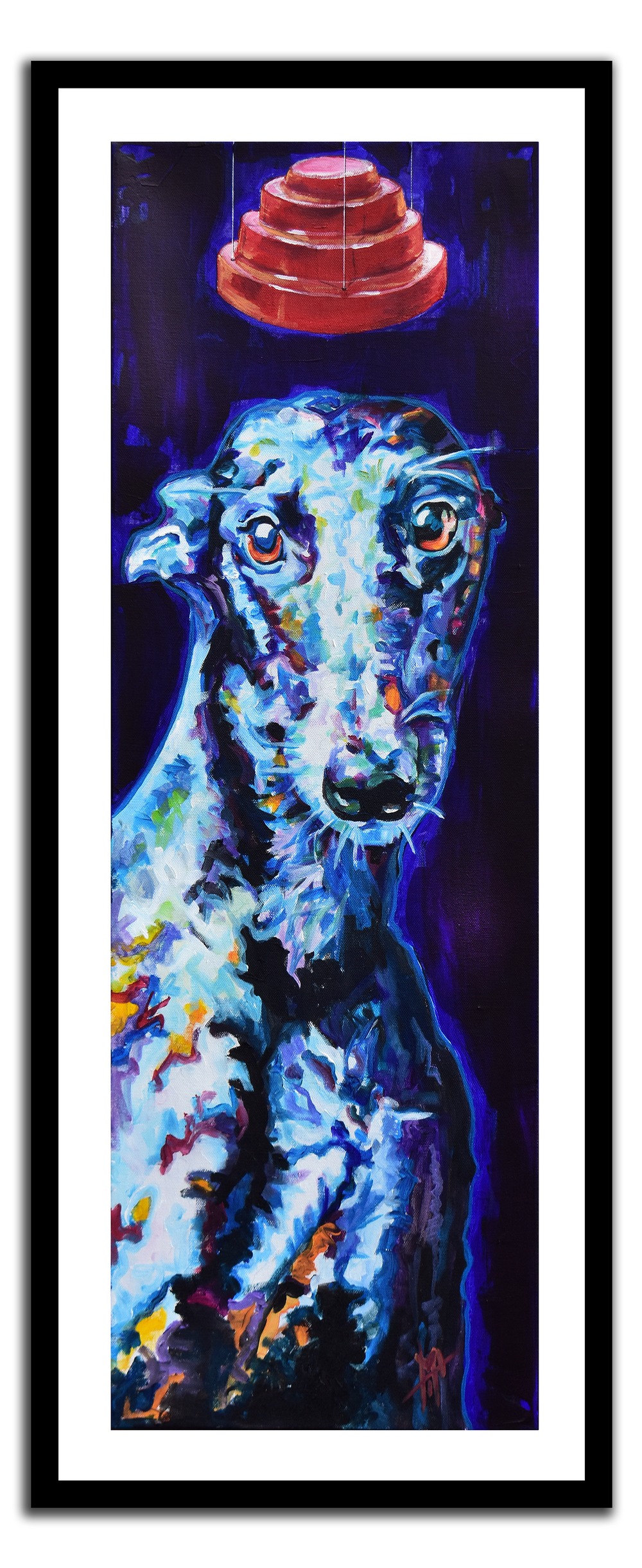 EACH Art Auction benefits a new featured non-profit, who is making a difference and supporting others, in these crazy times.
NOW until tomorrow night, non-profit, Sister Carmen Community Center's Food Bank will receive half (50%) of the winning proceeds. The other half will continue to sustain my small business. Learn more about Sister Carmen Community Center


On your behalf, I'll go buy what is on Sister Carmen's most needed list, then take it to the food bank. They truly need a tremendous helping hand for low income families, during the most difficult time in history. Please consider giving.

How the auctions work:
You can bid (THIS AUCTION IS OVER). This will give you an opportunity to win "Whip It" at a BIG discount. This will also allow me to donate half of the winning proceeds to Sister Carmen.


You can just donate. If you'd really love to help out Sister Carmen, without bidding on the art, please consider giving directly to me HERE through VENMO. Put in the memo AUCTION4 SisterCarmen . This way you can help this cause, I'll shop for you! Later, find another piece of art to bid on in coming auctions.


You can bid directly on Instagram. My page is @snail.candy. Win a 6" x 18" Gicleé print of "Whip It" through my INSTAGRAM. Bid starts at $20 with increments of $5, bid directly in the comments.
Thanks for all your orders and original art purchases over these last few months. You give me hope that everything will be OK.

Stay sanitized and stay sane, Tif