New Public art
Jul 25, 2020
Upon visiting our local printers here in town, Morrell Printing, I noticed an amazing array of horse photographs taken by the owner, Gerry Morrell, on display. And so I asked where these were taken. To my surprise and excitement, it was right here in our beautiful state of Colorado! I had to know where.
That's when I was told that thousands of wild horses in herds roamed freely up in the Bureau of Land Management area called Sand Wash Basin. I honestly didn't even know there were wild horses still. This gal grew up in the suburbs - everything is domesticated!
I knew I had to see them with my own eyes. You see, like a lot of young girls, I was totally enamoured all through my childhood by horses. I had horses printed on my little t-shirts, many little plastic horse models I pretended were galloping across the "plains" of my bedspread and dreams of owning a horse ranch when I grew up. I never had any horses growing up - not really sure where the dream came from.
When I was a teenager, even though I lived in a neighborhood development full of tightly packed identical homes, I would drive about 20 minutes west to a neighborhood called Sunshine Ranches. This is where people had land. And horses! I would go and watch as people rode their stallions and mares, wind blowing the horse manes and listen to the steady pounding of hooves in the dirt. I often would ask folks if they needed someone to exercise their horses, and to my delight, some people let me ride!
My dream of horses was shoved to the wayside as I grew older, living in cities and eventually becoming too busy with a family of my own and a business to run. But my BIG love for horses never stopped. The ember deep within still glowed.
So fast forward to now, I learn about these wild horse herds you can actually go see. You know, like, in the WILD! And it was only 4 hours from us.
I began to plan the trip. So we, my little family of four, decided to spend the weekend up in Craig, Colorado and find these legendary wild herds. We did too, I was in heaven! It was simply magical. We drove around for hours on the most remote dirt roads with zero cell signal, hoping we wouldn't get a flat tire, starve out there and be found the following Spring. It all worked out and I got lots of great photos and my heart was full.
I'd hope to see a stallion fight but only saw lots of calm hoses munching on sagebrush.
When we returned, all I wanted to do was paint them. Thus this new mural idea was born and this week, I just finished my piece called "Wild Horses of Colorado" It's located at 300 Public Ave, Lafayette, CO 80026. If you're local, that is the building that houses Tangerine Restaurant, on the south side of the building. It was part of a new program that the City of Lafayette'd Urban Renewal Authority chose me for, called 'Art in Unexpected Places' as it is located on a utility box. Well, here it is. If you can, go see it in person.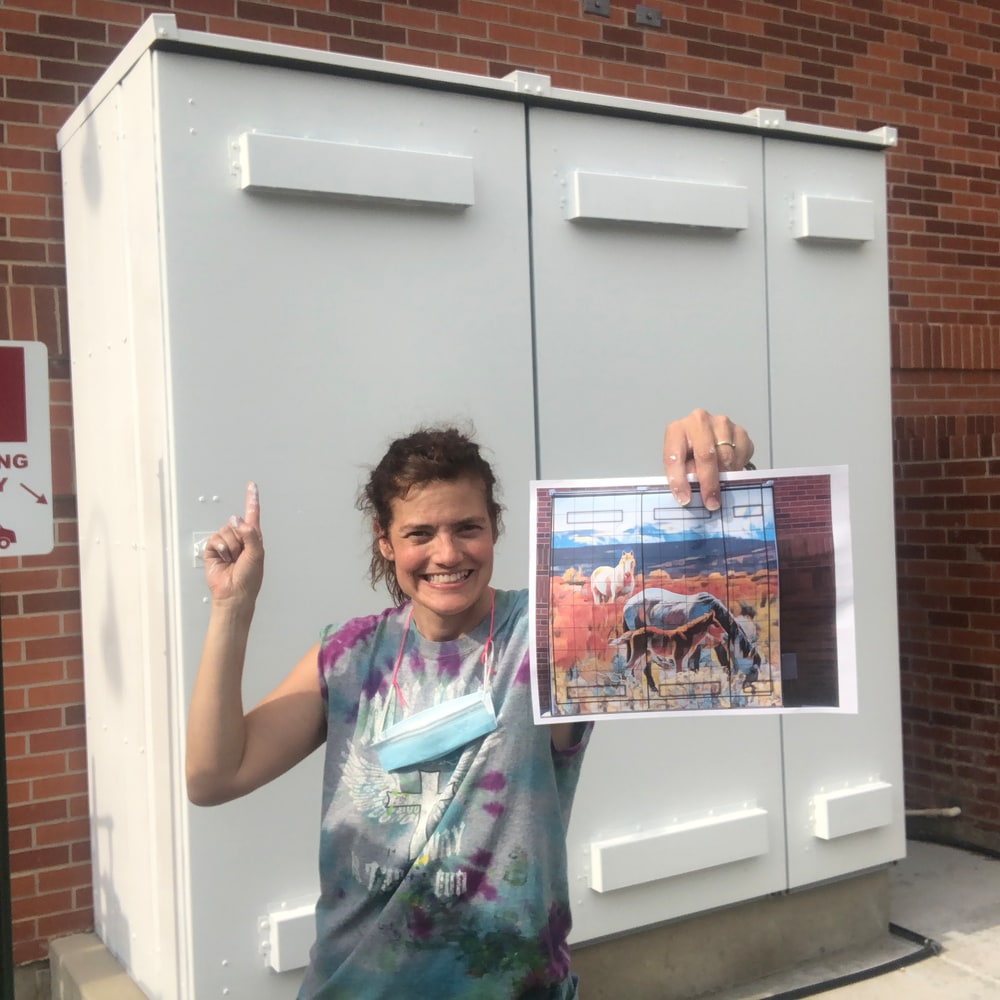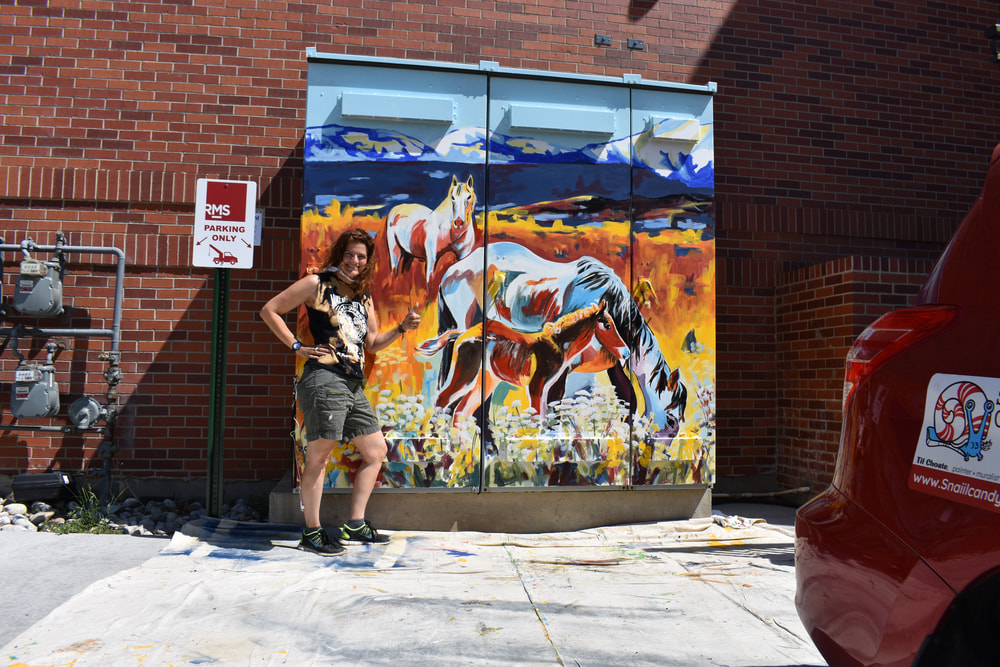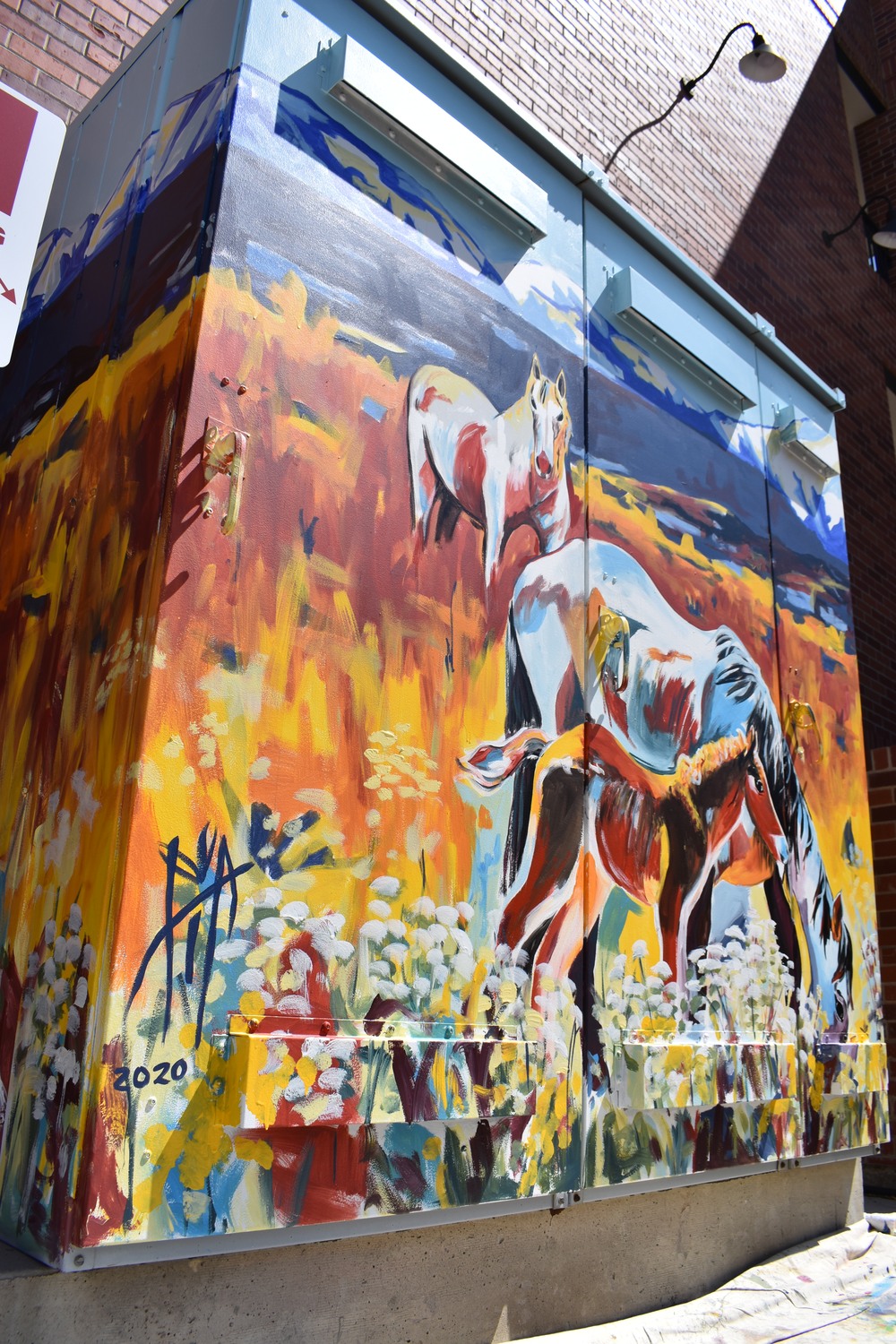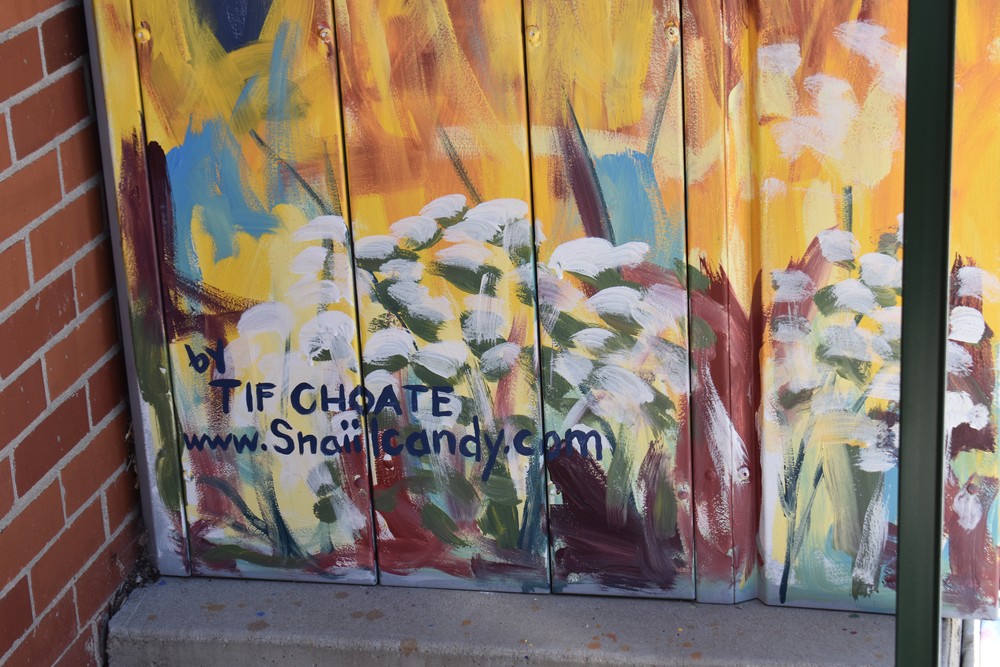 Here's the time-lapse of me painting the mural: